Guide to the Category Management Training Program
Business leaders increasingly understand that a highly-skilled, knowledgeable workforce is critical to achieving growth and success in an ever changing retail market. So, whether it's for a new hire, or in position job advancement, keeping employee skills and certifications current is the best way to ensure continued success. Learning Evolution has been developing targeted learning solutions and engaging, high impact e-learning coursework for nearly a decade. Our clients include a virtual Who's Who of Fortune 500 companies, including 7-Eleven, Anheuser-Busch, Diageo, Georgia-Pacific, Hormel Foods, Kellogg's, Mars, McCormick, Safeway, and Wrigley to name a few.
Learning Evolution, is a premier e-Learning solutions provider, and has partnered with leading global consumer packaged goods companies and retail experts to develop a comprehensive series of Certification Learning Programs for Category Management.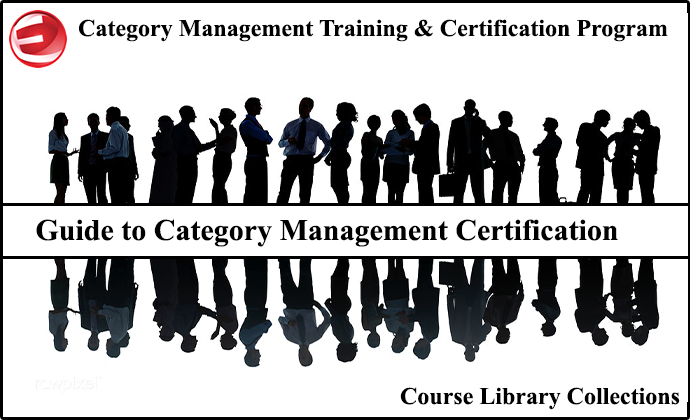 Our comprehensive curriculum provides category professionals, sales and support teams with:
Real-world insight, extensive industry knowledge, and unsurpassed category expertise
Fast track to online certification, eliminating costly learning curves and travel expenses
Clear understanding of the competencies expected at various levels of responsibility
Thorough and consistent learning process that develops individuals to their fullest potential, making more knowledgeable and better prepared to serve clients and customers
Overview of the Learning Evolution Category Management Certification Program
This program provides learning opportunities for all positions in your organization to help build awareness, enhance, and refresh our overall expertise in category management and the retail industry. This will ultimately help your employees and associates to be more effective in their roles.
Certification is comprised of three different levels: Category Analyst, Category Manager and Strategic Advisor. Within each series, there are pre-assessments to gauge and benchmark current knowledge levels. The courses are designed with specific learning objectives for each role. Post assessments provide learning validation for all employees and associates. Successful completion of the assigned curriculum will allow employees and managers to gain the knowledge necessary to achieve additional levels of responsibility and accountability within the organization.
We make it easy to implement a Category Management Training Program
Our e-Learning programs provide an organization with a wide range of flexible learning opportunities so your employees or partners can improve their skills and knowledge or attain/upgrade their certification qualifications. With e-learning, learners can instantly access their certification training programs at the office, at home, or on the road 24×7. A learner's responsibility begins with understanding the value of Category Management training and which learning track is of the most benefit for them to complete. There are three levels of professional certification. Skill proficiency is cumulative —so higher levels are expected to have already mastered the skill sets at lower levels. The process is simple. Follow these 4 simple steps:
Complete all pre-assessments, courses and knowledge assessments in the Category Analyst Series.
Complete all pre-assessments, courses and knowledge assessments in the Category Manager Series.
Complete all pre-assessments, courses and knowledge assessments in the Strategic Advisor Series.
Practice: What will you do specifically to practice what you have learned? Find opportunities in the workplace to challenge and test your new skill set. Like any newly added feature, you must test, retest, and then test again to be sure that the requirements have been satisfied under a variety of conditions.
Why an e-learning approach offers the best solution and key benefits
LE certified courses are all e-learning and online allowing you to:
Train the entire organization- unlimited users and

unlimited access 24/7/365

.
Minimizes the time-out of –market needed for classroom training. Significantly reduces the associated cost of travel, hotel, car rental etc.
Extreme flexibility…customize with proprietary content; add PDF's, Process documents, case studies…even include own e-learning as part of the tracks
Engaging and dynamic content design enhances subject retention
Reduces learning curves
Speeds time to competency – in the job – newly promoted…no need to re-engage a consultant or wait for the course to be taught…also serves as refresher training – Prep for Top-to-Tops
Provides performance support in the field to Catman and

Salespeople

due to total access to courses. Free content updates ensure the curriculum remains current
Pre- and post-testing and complete performance tracking and reporting through the LMS…multiple reports allow for easing monitoring of progress
Plus options to

engage "Channel Partners" for a nominal cost

, allowing the entire value chain to be "level-set" in category training.
Category Analyst
10 required competency areas
Category Manager
15 required competency areas
Strategic Advisor
8 required competency areas
Learning Evolution's Category Management Certification Programs
Category Analyst (CA) Courses
Course Description:
Category Analyst
The Category Analyst program solidifies category knowledge and lays the foundation for success in the category management field by emphasizing industry knowledge, history, and basic data analysis. CPCA's develop the skills and category expertise to establish themselves as front-line resources for our retail partners. Additionally, this level of Category Analyst have worked with retail POS and syndicated data. They have provided pricing, promotion and assortment analysis and have training plus experience with space planning software and relational databases.
Target Audience:
All client/customer facing associates including but not limited to: Sales, Business Managers, Business Manager Assistants, National/Category Development Managers, Customer Managers, and Retail & Insights Analysts.
Course Offering:
LECA_101: Basic Industry Knowledge 45 min
LECA_102: Category Management History and Process 45 min
LECA_103: Pricing Analysis 60 min
LECA_104: Promotion Analysis 60 min
LECA_105: Assortment Analysis (Basic) 45 min
LECA_106: Spreadsheet Development (Basic) 45 min
LECA_107: Presentation Development (Basic) 45 min
LECA_108: Syndicated Scanner Data (Basic) 45 min
LECA_109: Syndicated Panel Data (Basic) 60 min
LECA_110 Retailer POS Data Analysis (Basic) 50 min
Category Manager (CM) Courses
Course Description:
Category Manager
The Category Manager program promotes the ability to develop comprehensive category reviews that utilize scanner data and household panel to identify and prioritize retailer opportunities. CM's are at an advanced level with all the aforementioned criteria as well as understand the ethical expectations and legal implications of category management. CM's also possess experience with geo-demographic/behavioral data and can identify actionable insights. These programs have conducted category reviews and comprehend root cause analytics, shopper behavior, retailer economics and the supply chain.
Target Audience:
All client/customer facing associates including but not limited to: Senior Sales, Sr. Business Managers, National/Category Development Managers, Customer Managers, and Retail and Insights Managers.
Course Offering:
LECM_201: Assortment Analysis – (Advanced) 45 min
LECM_202: Spreadsheet Development – (Advanced) 60 min
LECM_203: Presentation Development – (Advanced) 45 min
LECM_204: Syndicated Scanner Data – (Advanced) 60 min
LECM_205: Syndicated Panel Data – (Advanced)45 min
LECM_206: Retailer POS Data – (Advanced) 60 min
LECM_207: Space Management 60 min
LECM_208: Store Level Data 60 min
LECM_209: Syndicated Geodemographic and Behavioral Data 60 min
LECM_210: Opportunity Identification for Actionable Insights 60 min
LECM_211 Root Cause Analytics 60 min
LECM_212: Comprehensive Category Reviews 60 min
LECM_213 Understanding Category Shopper Behavior 50 min
LECM_214: Leveraging Data for Basic Business Solutions 60 min
LECM_215: Retailer Economics and Supply Chain (Basic) 60 min
Strategic Advisor (SA) Courses
Course Description:
Strategic Advisor
Strategic Advisors (SA) are advanced in Customer Relationship Management and adept at joint business planning and value creation. SA's are experts in collaborative partnerships and consultative selling. As experts in understanding retailer shopper segmentation and shopper behavior, beyond their given category, they are specialists in leveraging data for advanced shelving and assortment solutions and can provide advanced pricing and promotion analysis.
Target Audience:
Senior Management including Director, Vice President, and Senior Vice Presidents.
Course Offering:
LESA_301 Retailer Economics and Supply Chain (Advanced) 60 min
LESA_302 Joint Business Planning and Value Creation 60 min
LESA_303 Collaborative Partnerships 60 min
LESA_304 Consultative Category Management Communication 60 min
LESA_305 Understanding Shopper Behavior Beyond the Category 60 min
LESA_306 Retailer Shopper Segmentation 60 min
LESA_307 Leveraging Data for Advanced Shelving Solutions 60 min
LESA_308 Leveraging Data for Advanced Assortment Solutions 60 min