Our Experts
Learning Evolution's experts freely share unparalleled insights in the fields of category management, beverage sales and shopper marketing. This is based on their years of experience at the most senior level of some of the world's leading CPG companies with course delegates.
Experts who share exceptional CPG & retail insights

Tom Fox
Advisor, researcher, trainer and recruiter
Tom is renowned for his success at developing win-win relationships with retailers as a category captain and category validator.
The founding partner of CM Profit Group, Tom is a former Vice-President of National Accounts and has worked with major domestic suppliers, importers, wholesalers and retailers.
He continues his work as a workshop trainer, appears on panels at national seminars and conventions, and contributes to numerous national publications.

Bob Wong
SVP Master Black Belt, Founding Owner,CatManHELP
Bob's experience and knowledge is vast with close on 40 years in the CPG industry.
He has worked for leading CPG manufacturers in retail environments and played a consulting role to manufacturers, retailers and brokers.
Bob led the Category Management Association's Certification and Training Steering Committee. This work established for the first time ever, global industry standards and certification for category management professionals!

Michael T. Lyman
Retail Auto Parts (RAP) industry expert
Michael, a long-time member of the Category Management Association (CMA), has a thorough understanding of category management.
He has developed and implemented total retail programs, including a training program, policies, procedures and organizational structures for retail excellence.
He has also developed and implemented several successful category management strategies, won industry awards and held numerous positions of responsibility. …
Show more...
Show less...
Michael created and was chair of a team that provided economic and market analysis including forecasting to senior management.
He fundamentally understands the strategies required for success.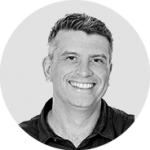 Toby Desforges
Author, consultant, speaker, business leader, blogger
Toby has over 25 years of experience working with leading international consumer goods companies.
He is a globally recognised expert in shopper marketing and customer development.
Toby is a co-author of The Shopper Marketing Revolution which was a #1 bestseller.
He also acts as a consultant and works with many of the world's best-known brands across Europe, Middle East, Africa and Asia-Pacific.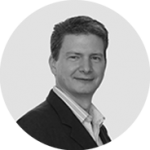 Mike Anthony
Author, speaker, business leader and blogger
Mike is known for incredible insight into every sphere of the consumer packaged goods (CPG) industry.
He has served over 100 corporations – more than half of which are the top 250 consumer goods companies globally.
He is passionate about sharing his unique thinking which he brought to light in The Shopper Marketing Revolution in 2014.
This book, a #1 bestseller, was co-authored with business partner Toby Desforges.